"Progress is in your control and will not be canceled."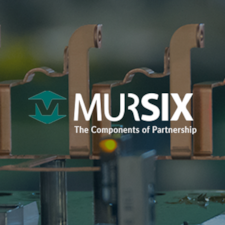 Like many other manufacturers during this pandemic, Mursix has been challenged in meeting strategic objectives that include a company-wide zero defects initiative, or better known as "The Road To Zero," and increasing the revenue line through a comprehensive sales and marketing effort. But it is our obligation to our customers, the consumer, and a patient to not let adversity get in the way of progress through continuous improvement. This industry does not know neutral, and it will always require a manufacturing base that possesses the energy and drive of always improving.
Mursix has a very exciting three-year vision taking place that includes a sales and marketing plan to grow through strategic diversification and our map of zero defects, or The Road to Zero. Our manufacturing disciplines have told us that we can serve more industries while still growing our core capabilities within the automotive safety sector. The avenues that are opening up within the medical and alternative energy sectors match very well with our technology and associates' skills and capabilities. Our innovative and technical prowess continues to be our strength. It will continue to provide our existing and new customers a strong sense of confidence that is extremely important to a supplier/customer partnership.
The Road to Zero is another objective that has not taken a back seat to this pandemic. While our overall waste stream has greatly reduced over the past few years, we are committed to a level of competition our customers expect through the total elimination of waste. This is not only addressed on the manufacturing floor, but this discipline is utilized at the beginning of an award of business to ensure a seamless launch and zero waste through mass production with a systematic and auditable approach.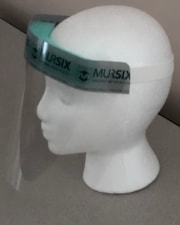 The pandemic has caused all of us to focus on what we can control: ensuring the safety of our associates, tailoring our workforce to make advances with strategic initiatives, innovating and distributing PPE to assist our front line heroes, and continuing to support our customers and community during this adverse time, to name a few. We cannot control the economy, consumer confidence, and political unrest that this great country is experiencing. However, we can control our destiny by choice and not by chance.
Todd A. Murray
Mursix – Pres/CEO