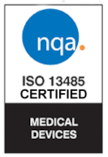 Midwest-based manufacturer, Mursix Corporation, has recently received its ISO 13485 certification, which builds upon its already robust quality management system. Mursix is a manufacturing and component engineering corporation that serves a wide range of industries, including the medical, automotive, and alternative energy sectors. The company has a long and impressive history of expanding its services to meet customers' diverse and ever-changing needs.
Mursix Responds to the COVID-19 Pandemic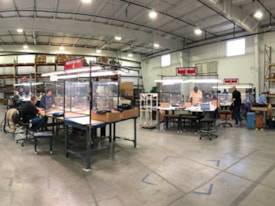 Mursix has served the medical industry for decades, producing components for many critical items such as ventilators and hospital beds. When the COVID-19 pandemic disrupted international supplies of items such as PPE that were in high demand by healthcare facilities all over the country, Mursix promptly shifted gears to produce medical-grade face shields from its Indiana manufacturing plan. This move meant that thousands of healthcare workers could rely on Mursix for essential protective gear.
For its ability to quickly suspend some processes and engineer new critically needed products, Mursix received a Manufacturing Readiness Grant from the state of Indiana to help manufacture medical components needed all over the U.S. Today, Mursix is continuing to design and produce these items and has more projects in development to serve the medical industry. The company's newly awarded ISO 13485 certification underscores its experience and commitment to responsive design.
Medical device companies can partner with Mursix, knowing that it has the expertise needed for manufacturing success. Companies can reduce their liability by partnering with ISO 13485 certified manufacturers to produce their products, and having achieved this certification, Mursix is able to meet all regulatory standards that are outlined for the manufacture of medical devices.
Mursix Increases Its Medical Device Manufacturing Capabilities
Mursix is working with medical device companies and other manufacturers to produce high-quality products needed both domestically and internationally. Mursix can be your partner for existing products and new products for the dynamic medical industry. Mursix is committed to manufacturing and assisting in engineering next-generation medical devices that have life-saving potential and can help transform medical care delivery.
Our customers rely on Mursix's project management solutions, competent workforce, and innovative manufacturing capabilities, including:
Located at the crossroads of the nation, Mursix's customers get their products quickly and with improved cost savings.
Mursix Manufacturers Components to a Diverse Range of Industries
Mursix adheres to the highest standards and best manufacturing practices for any industry we serve. Although Mursix has increased its work in the medical industry to help meet critical needs for medical devices during this era of pandemic, it continues to service many industries from its state-of-the-art manufacturing facility.
While your company might not require production of products with ISO 13485 certification, your business can benefit by partnering with a company like Mursix that has a reputation for superior quality control and project management from prototype stage to final product production.
Our expert engineers are ready to help your business find an achievable solution.
Contact us to learn more or to discuss your project's needs.