Interpersonal communication skills, problem-solving and teamwork are key components to success in the fast-paced, ever-changing supply chain, logistics and advanced manufacturing industries. On November 4-5, 2021, those real-life, decision-making skills were put to the test during the Conexus Indiana National Case Competition, a national contest that attracts hundreds of multidisciplinary college students from across the country.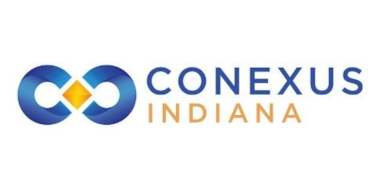 The annual competition challenges students to collaborate in teams to solve problems pulled directly from today's advanced manufacturing and logistics marketplace. Cash prizes were awarded to teams representing students in bachelor's degree programs, as well as those seeking associate degrees.
The case competition is an invaluable opportunity for college students to network with industry leaders and serves as a pipeline for up-and-coming talent into our industry. Plus, it's a great way for companies like Mursix to help boost the state's advanced manufacturing and logistics industries while also benefitting from outside perspectives to our own unique challenges.
In our first year participating in the competition, Mursix Corporation challenged students to study the current manufacturing cycle and present solutions that would improve production efficiencies, on-time deliveries and customer satisfaction. Five groups of four students each had 24 hours to develop a solution and present their recommendations to a panel of industry experts to determine a winner.
Team Eagle Creek, made up of students attending Purdue Polytechnic Institute (Anderson), was selected as the winner of our proposed case challenge. The students' proposed strategy, which included the implementation of new product tracking software and growing the in-house quality control department, would reduce the overall manufacturing cycle from 6-8 weeks to 3-4 weeks.
"We were blown away by the creativity and insight each team brought to their presentations and are already eagerly looking forward to next year's event," said Susan Murray Carlock, vice president of business development, Mursix Corporation, who also served as a judge for the competition. "We're excited to engage further with the students who tackled our unique challenges in hopes we may be able to put some of their ideas into practice for the benefits of our customers."
Learn More
To learn more about the Conexus Indiana National Case Competition, go to https://www.conexusindiana.com/case-competition/